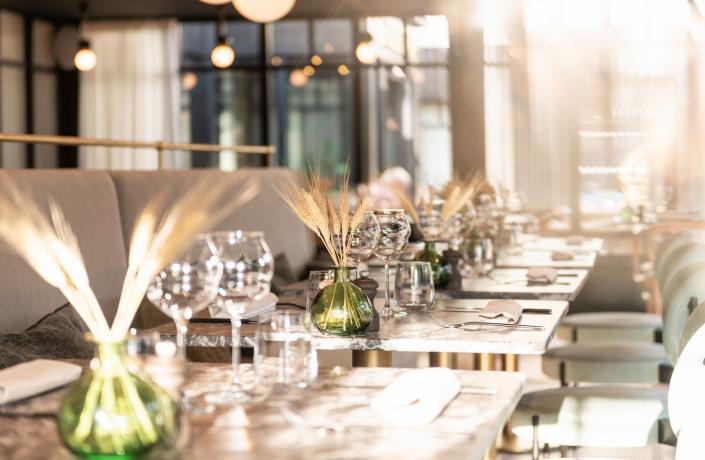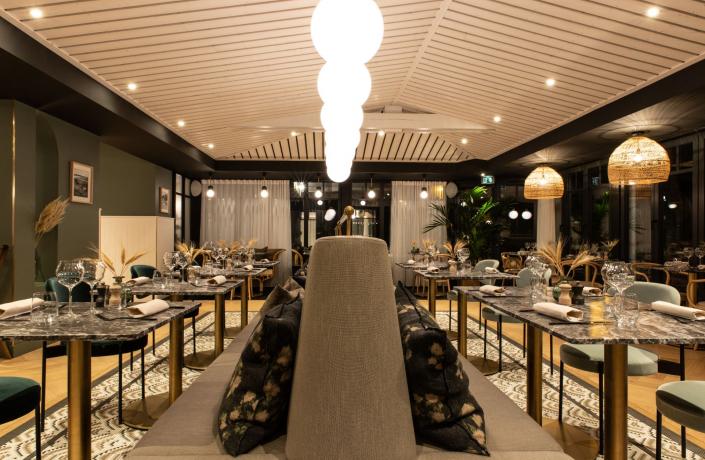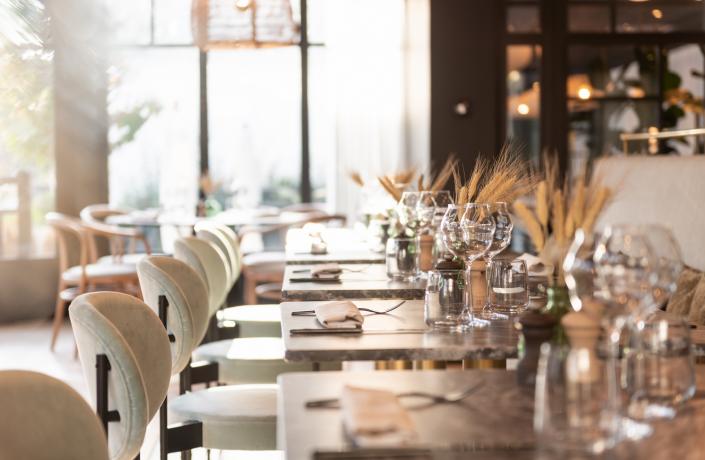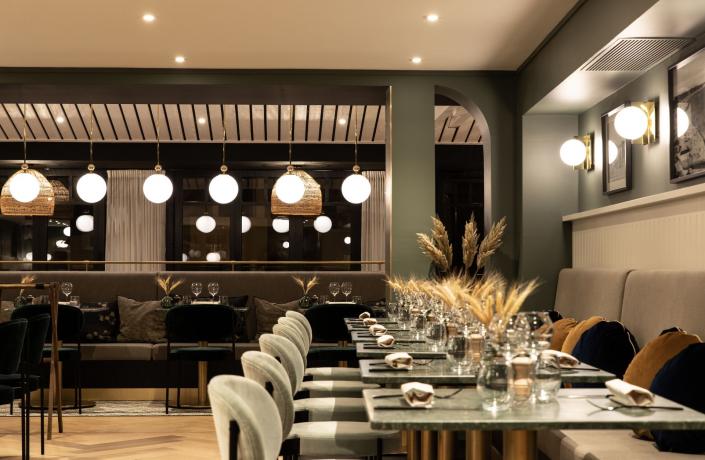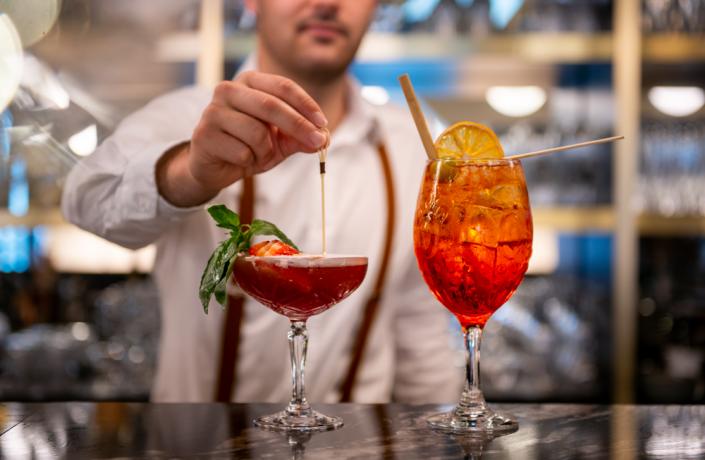 Restaurant Le Cairn
in Carnac
In a setting ingeniously combining Art Deco and the spirit of the seaside, discover a world of bistro classics within our restaurant, Le Cairn, and enjoy a real feast for both the eyes and taste buds!
Sharing, simplicity and authenticity are the key words describing the experience at Le Cairn. You'll find no nonsense here, and the proof is on the plate. Simply put, it's beautiful, tasty and generous.
Indoors, the team brings the chic and relaxed surroundings to life by welcoming you each evening with warmth and enthusiasm – a good mood is of the essence!
In the warmer months, the restaurant's terraces open up, allowing you to not miss any of the hustle and bustle of Carnac.