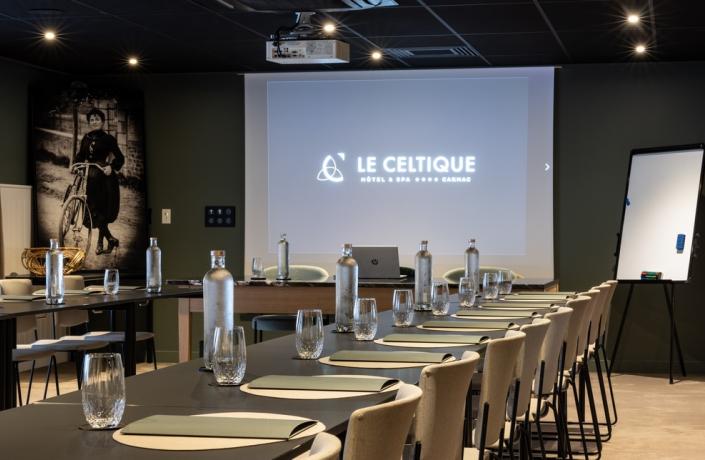 Your seminar in Carnac within the surroundings of Le Celtique & Spa
Had enough of organising dreary events that don't return much on their investment?
Give your event a shot in the arm by providing it with the setting it deserves, in the process optimising your chances for success. The result is real team cohesion, high motivation, and boosted results!
Ideally located in Carnac, and just 100 metres from the Grande Plage and the seaside town's many shops and attractions, Le Celtique & Spa is here to host businesses with an eye to the well-being and efficiency of their colleagues.